Public Hearing Notice
LEGAL NOTICE
TOWN OF MARION
NOTICE OF PUBLIC HEARING
 NOTICE IS HEREBY GIVEN that the Marion Town Board will meet and hold a Public Hearing for the purpose of hearing all persons for or against amending the Town of Marion Sewer Ordinance effective January 1, 2020
FURTHER NOTICE IS HEREBY GIVEN that the Public Hearing will be held Tuesday, November 19, 2019 at 6:30pm @ the Municipal Building, 3827 North Main Street, Marion, New York.
By Order of the Marion Town Board
Heidi M. Levan Town Clerk/Clerk of the Board
Dated:  November 8, 2019
---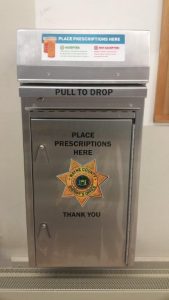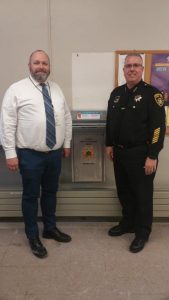 LYONS — Wayne County Sheriff Barry Virts and County Clerk Michael Jankowski have partnered to put a medication drop box at the clerk's Department of Motor Vehicles office at 9 Pearl St.
The drop box is available to the public during regular business hours. Virts said items that can be dropped off include prescription medication and ointments, pet meds, prescription patches, over-the-counter medication and vitamins.