Employment Opportunity
WAYNE COUNTY
TOWN OF MARION
HIGHWAY DEPARTMENT
NOTICE IS HEREBY GIVEN that the Town of Marion Highway Department is accepting applications for employment to fill a position of full-time highway employee.  All applicants must have and show proof of a CDL license in either Class A or B and pass a pre-employment drug test.  Applications should include any experience with municipal winter and summer road maintenance, construction work, OSHA safety training and/or certifications, and any letters of recommendations.  Applications are available at the Marion Town Clerk's Office located at 3823 North Main Street, Marion, NY 14505.  Having proximity to the Marion Highway Barn is an important consideration.  All applications must be submitted to the Marion Town Clerk's Office by Monday, October 5, 2020 by noon.
By Order of the Marion Town Board
Dated:  September 14, 2020
Heidi M. Levan, Town Clerk
Budget Meeting
The Marion Town Board will be meeting, Monday, September 21, 2020 at 6:30pm in the Marion Town Park to discuss the 2021 budget for the Town of Marion.  This meeting is open to the public and residents are encouraged to attend.
REDUCED Hours & Contact information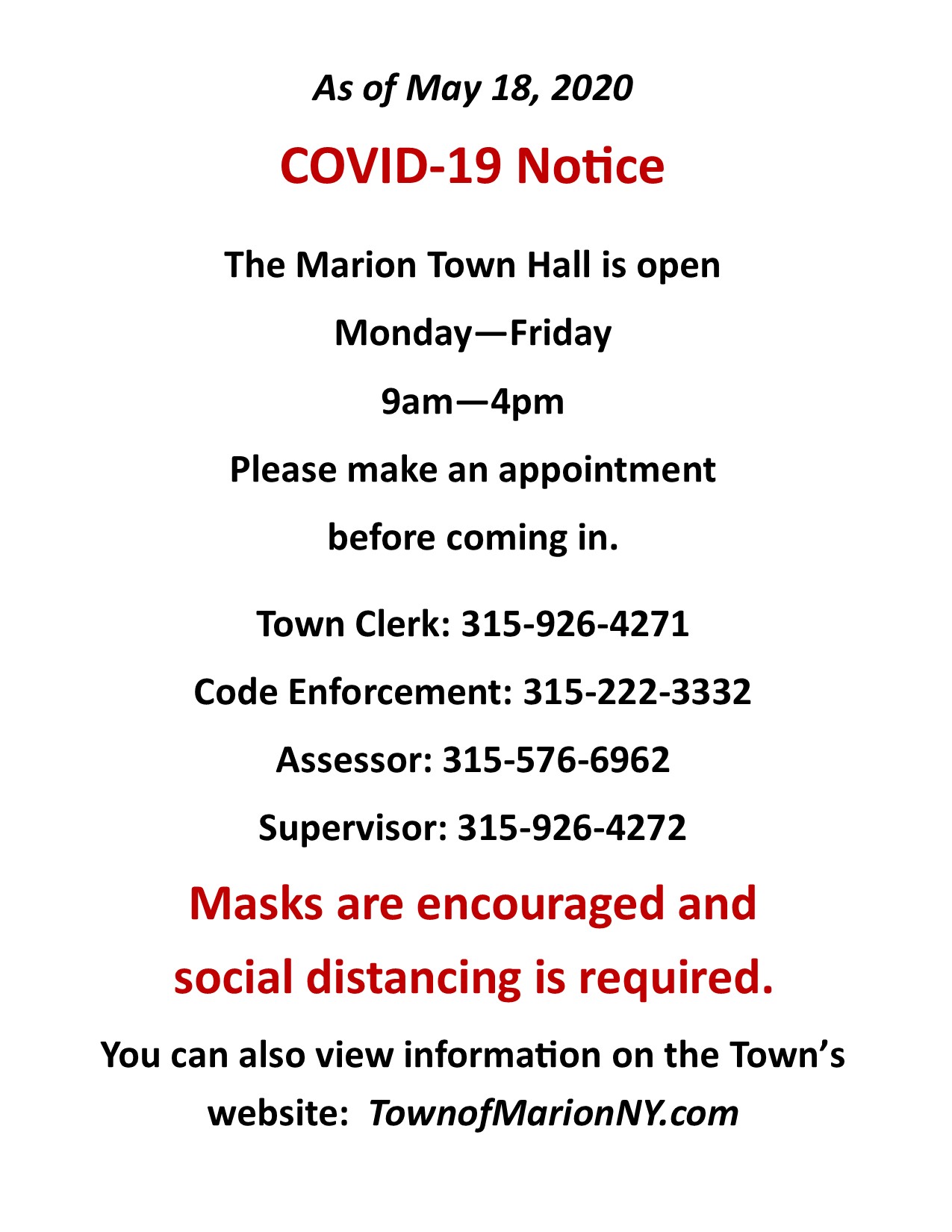 ---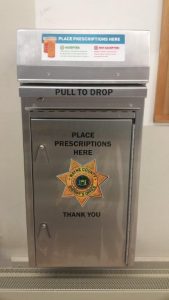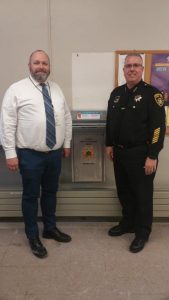 LYONS — Wayne County Sheriff Barry Virts and County Clerk Michael Jankowski have partnered to put a medication drop box at the clerk's Department of Motor Vehicles office at 9 Pearl St.
The drop box is available to the public during regular business hours. Virts said items that can be dropped off include prescription medication and ointments, pet meds, prescription patches, over-the-counter medication and vitamins.