Help wanted: Recreation Director
NOTICE
---
Help wanted:
 The Marion Town Board is accepting applications for a part time civil service position of Recreation Director.  This is a competitive Civil Service position, hired provisionally, dependent upon examination in a future date. Applicants need to meet the minimum qualifications.  Applications, job description and qualifications are located at the Marion Town Clerk's Office and available during regular business hours.  Applications must be returned to the Marion Town Clerk's Office by Friday, March 29, 2019.
---
Draft - Town of Marion Comprehensive Development Plan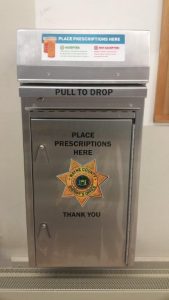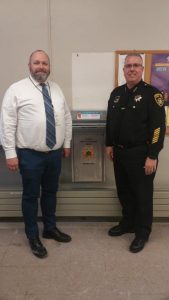 LYONS — Wayne County Sheriff Barry Virts and County Clerk Michael Jankowski have partnered to put a medication drop box at the clerk's Department of Motor Vehicles office at 9 Pearl St.
The drop box is available to the public during regular business hours. Virts said items that can be dropped off include prescription medication and ointments, pet meds, prescription patches, over-the-counter medication and vitamins.