Electronic Recycling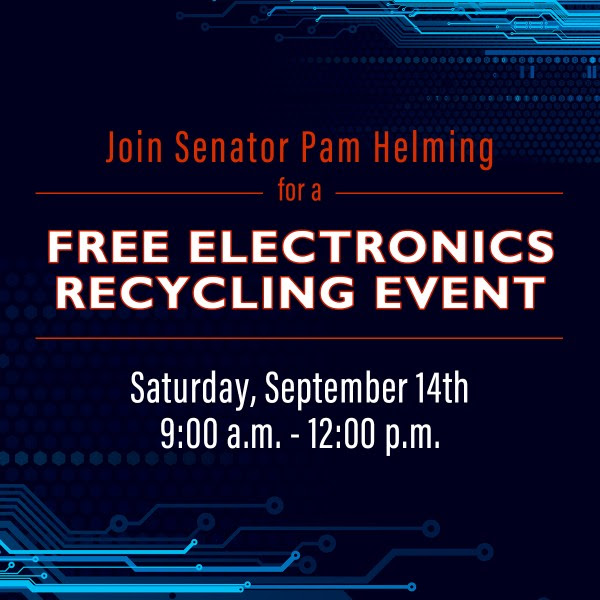 MARK YOUR CALENDARS!
On Saturday, September 14, 2019 Senator Pam Helming, Assemblyman Mark Johns, and Assemblyman Brian Manktelow will host an Electronics Recycling Day event. The event will take place from 9 AM to 12 PM at Xerox, located at 800 Phillips Road in Webster and is made possible with the support of Sunnking Inc.
You may drop off and properly dispose of computers, tube TVs and monitors, telephones, microwaves, and other small electronics and appliances. No more than two TV sets or monitors per vehicle will be accepted. Please visit sunnking.com for a full list of acceptable items.
This is an excellent opportunity to properly recycle old electronics that have been laying around your house!
Best Regards,
Pamela A. Helming
Senator, 54th District
2019 Town of Marion Comprehensive Development Plan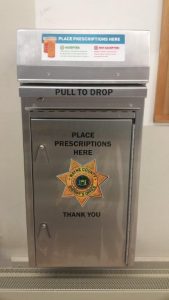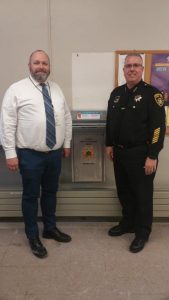 LYONS — Wayne County Sheriff Barry Virts and County Clerk Michael Jankowski have partnered to put a medication drop box at the clerk's Department of Motor Vehicles office at 9 Pearl St.
The drop box is available to the public during regular business hours. Virts said items that can be dropped off include prescription medication and ointments, pet meds, prescription patches, over-the-counter medication and vitamins.